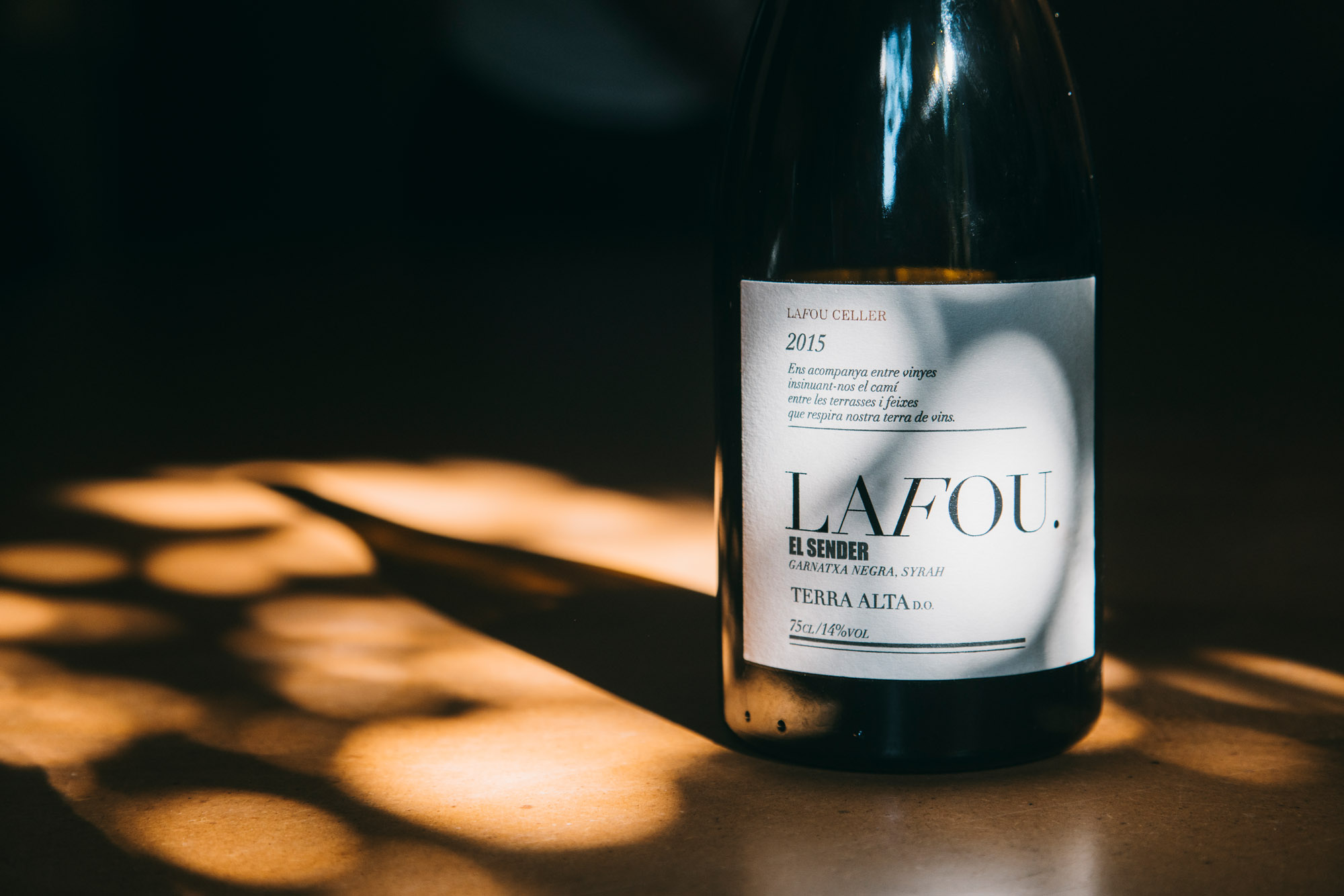 LAFOU El Sender 2017 is launched; it is the seventh vintage of this wine and it is a true and pure reflection of the landscape of Terra Alta and the great richness of the Grenache variety par excellence.
This wine shows an intense red colour. The aroma that dominates at the beginning is that of dark fruit, a clear indicator that this variety has reached optimal maturation. This is followed by notes of red fruit jam which reveal a range of spices such as pepper and turmeric, as well as other aromatic herbs.
In the mouth, it has a smooth entry, which may lead to an initial sensation of being a light wine, but it is its persistence in which the balance of its structure and its acidity develop, along with a slightly rough touch, characteristic of the tenacity of the Grenache. You can appreciate some sweetness provided by the small percentage of Syrah in this wine.