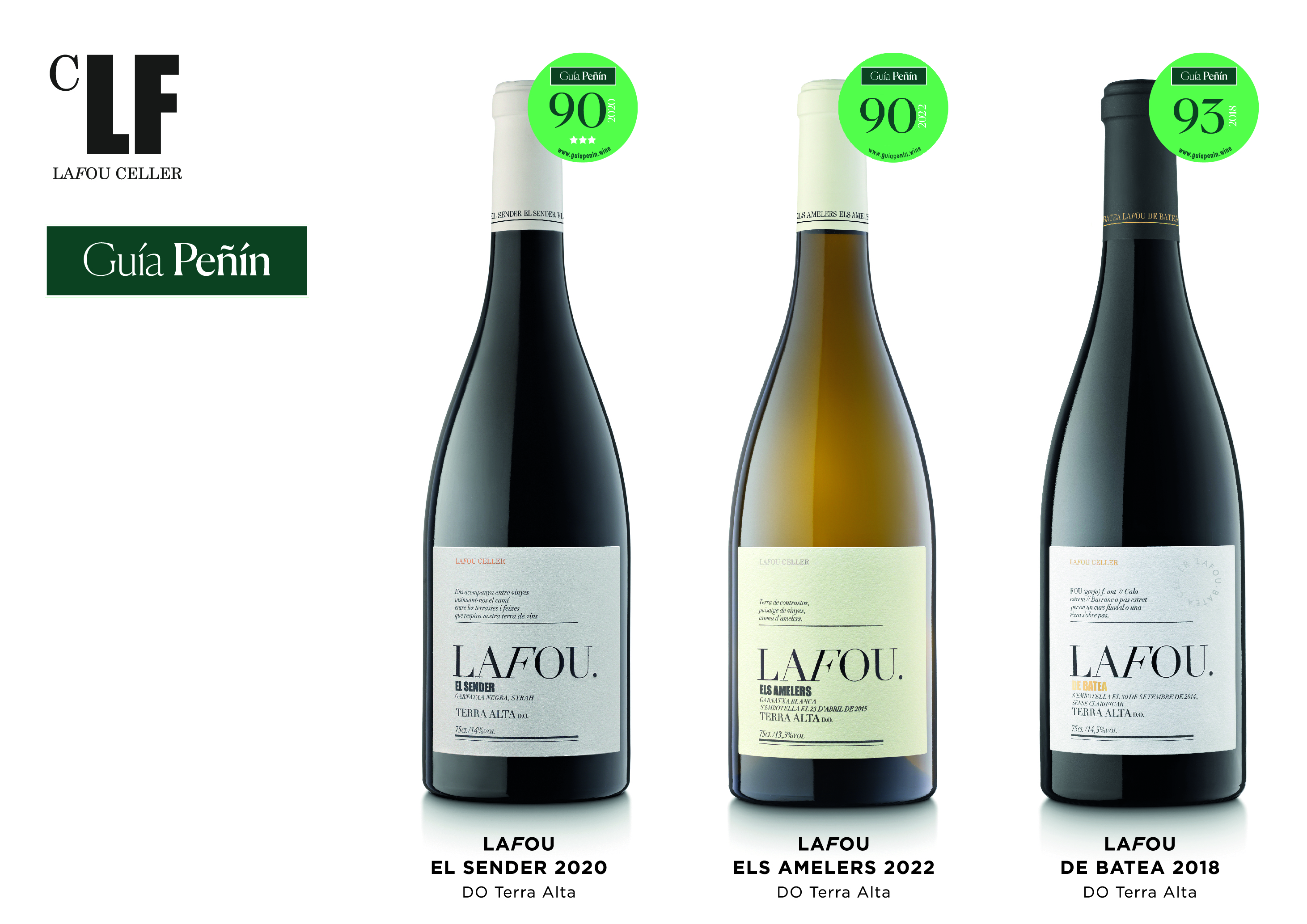 During the first half of the year, the wine tasting team of the Peñín guide, a model both nationally and internationally, evaluated around 9.800 wines from over 2000 cellars around the country.
With a score of 93 points for LaFou de Batea, the guide highlights bouquets of black fruit and ripe fruit, black liquorice, and notes of dry herbs and mountain herbs in the wine. On the palate, it is defined as a structured and tasty wine, with ripe tannins.
The other 2 wines from the cellar, LaFou Els Amelers 2022 and LaFou El Sender 2020 were awarded with 90 points.